Voting is important, but there are many ways to participate in shaping the future of our communities, state, and nation.
The Center for Democracy and Civic Life supports students' learning about public issues and formal political processes and creates opportunities for engagement in voting, elections, and advocacy with campus partners. These collaborative programs include Dinner with Friends, an opportunity to share personal stories about a variety of public issues and build community, and Change Makers Dinner, a conversation series connecting members of the UMBC community with local leaders addressing social justice through their work. In addition, the Center coordinates UMBC's participation in the All-In Campus Democracy Challenge; the National Study of Learning, Voting, and Engagement (NSLVE); and other initiatives focused on voter registration and engagement. The Center also reports on UMBC's compliance with state and federal laws relating to student engagement in elections.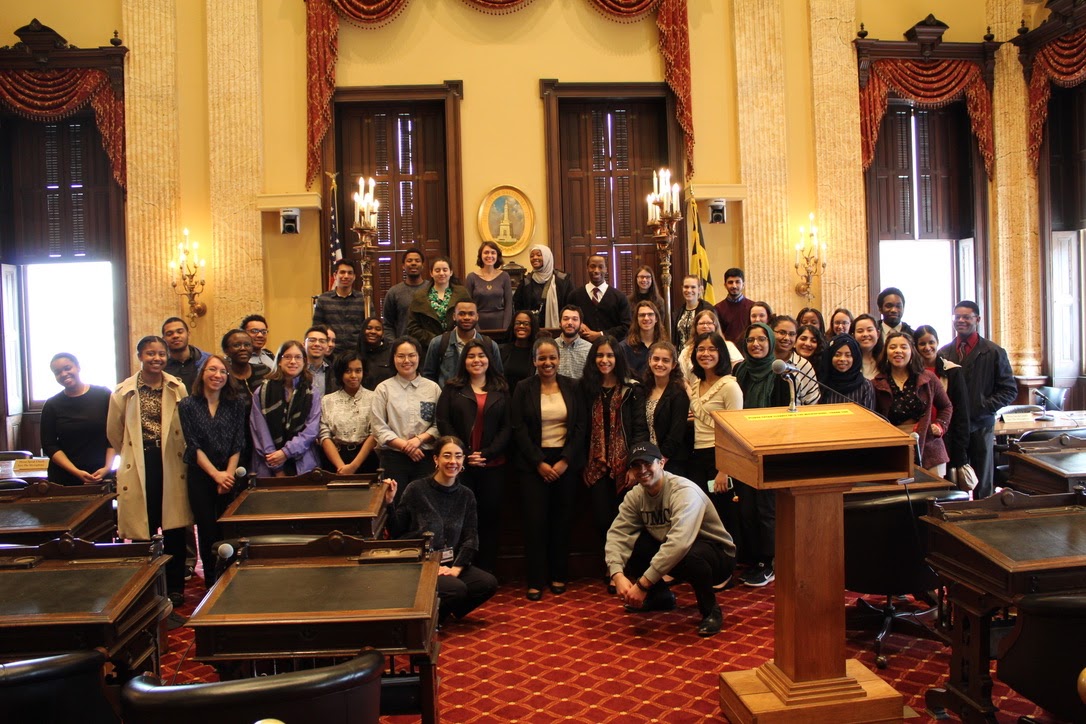 The Center also promotes an understanding of political engagement as relational rather than transactional. A transactional approach to political engagement is narrow, encompassing voting in elections, making phone calls to legislators, and signing petitions. Those transactions often occur in the context of conflict, when it is easy to perceive people with differing views as abstractions representing the positions they hold. A relational approach to political engagement is broader, encompassing the creation of our common life through sustained, collective work. It values inclusion, mutual understanding, and productive connections across differences in roles and perspectives. The Center for Democracy and Civic Life's programs and initiatives encourage people to fully embrace their stake in each other, and in everyone with whom they share a region, state, nation, and world.