Ezekiel Ajayi
Ezekiel Ajayi, '22, is a Meyerhoff Scholar & Grand Challenge Scholar majoring in Computer Engineering. At the Center for Democracy and Civic Life, Ezekiel serves as a STRiVE 2021 coach, and wants to support peers in recognizing their power and making meaningful connections with one another. He strives to foster an inclusive community in any space that he is present and enjoys engaging in critical dialogue, often focused on supporting others to reach their personal development goals. Ezekiel is passionate about serving individuals and communities that experience challenges, believing that when everyone has the opportunity to share their stories and empower each other, equitable solutions become the standard. Prior to serving as a STRiVE coach, Ezekiel was a program participant. He has also served as the National Communications Coordinator for the Resident Student Association. Ezekiel is currently a Shriver Center Student Coordinator for the Arbutus Middle School, a Resident Assistant, and the Technical Chair for UMBC's Chapter of Engineers Without Borders.

Violeta Brito
PLACE Community Fellow
Violeta Brito, '22, is a McNair Scholar majoring in Global Studies with a minor in Spanish. As a Fellow in the PLACE Collaboratory, she looks forward to understanding the power of active listening and partnership in community development. She has worked on various research projects and community service initiatives to understand how to empower communities. As a part of the UMBC community, Violeta currently serves as a Resident Assistant and writing tutor and has previously connected as a Leadership peer facilitator with Campus Life, Orientation Peer Advisor, and Peace Corps Ambassador. Through the Shriver Center she has been able to engage with Baltimore City residents by volunteering with the Esperanza Center and the Refugee Youth Project. She was recently awarded an Undergraduate Research Award to design a program that connects Latinx high school students with UMBC's Latinx population for culturally sensitive mentorship. Her hope is that this program will assist UMBC's diversity recruitment initiative to raise the Latinx demographic above 7%. Violeta plans to pursue a graduate degree in international development with a focus on Latin America and the Afro-Latinx diaspora.

Anthony Cano
PLACE Community Fellow
Anthony S. Cano, '22, is a Humanities Scholar double majoring in Political Science and Media & Communication Studies. As a PLACE fellow, Anthony hopes to learn more about Baltimore and ways in which he can work with members of local communities to bring about social change. Prior to joining the PLACE project, Anthony conducted a multidisciplinary study on the interactions of Internally Displaced People (IDP) and urban development in Cartagena, Colombia. Anthony is interested in advocacy and sustainable development. He is also a food enthusiast and always willing to have a food conversation.

Nailah-Benā Chambers
Nailah-Benā Chambers, '23, is a Humanities Scholar majoring in Global Studies with a minor in Chinese. She is a Senator in UMBC's Student Government Association, as well as an active member of the Black Student Union and Black Lives Matter student organizations and UMBC's delegation to the 2020 Civic Learning and Democratic Engagement Meeting. She is passionate about supporting the Black Lives Matter movement and effective allyship, and has worked to increase student engagement at UMBC and improve on-campus employment opportunities for students. As a STRiVE coach she looks forward to helping her peers improve their leadership skills and make connections with important campus stakeholders.

Shannon Cheek
PLACE Community Fellow
Shannon Cheek, '21, is a Social Work major with a minor in Political Science. As a PLACE Collaboratory fellow, Shannon seeks to understand how to build trust with members of communities that differ from her own in order to be able to work together effectively and address challenges. Shannon is also a member of the Social Work Student Association (SWSA) at UMBC and constantly works to build strong relationships with classmates and professors in the Social Work Department, while developing new ways for students to engage with one another through the SWSA.
Faith Davis
Faith Davis, '22, is a Meyerhoff Scholar double majoring in Chemistry and Sociology. As an Alternative Spring Break (ASB) leader with the Center for Democracy and Civic Life in 2019-20, Faith developed a comprehensive plan to heighten students' awareness of ongoing social issues related to nutritional equity. In 2020-21, she will continue to develop learning opportunities that connect students with local leaders who are addressing food justice challenges in Baltimore. Prior to becoming an ASB leader in 2019, Faith participated in the program and explored housing access and inequities. She secured an Undergraduate Research Award to further study the implications of what she learned during that experience. She is also an active member of the UMBC Ethics Bowl team, Phi Delta Epsilon Medical Fraternity, and Dr. Michael Summers' Howard Hughes Medical Institute (HHMI) Laboratory.

Mehrshad Devin
Mehrshad Devin, '22, is a pre-medical student double majoring in Biology and Physics. As a coach for the STRiVE leadership for social impact retreat, Mehrshad looks forward to mentoring students interested in student governance and civic courage. In his role as President of UMBC's Student Government Association, he promotes and supports UMBC undergraduates by working with them and other campus partners to co-create programs, services, and relationships that improve the UMBC community. He also serves as the President of the Persian Student Association, working to spread the beautiful and rich culture of Iran, and member of UMBC's Neighbor Relations Committee. Previously he held positions as a first year ambassador and Senator in SGA.
Felipe Filomeno
PLACE Co-Principal Investigator
Felipe A. Filomeno is an associate professor of Political Science and Global Studies. He is an interdisciplinary and community-based scholar-teacher with a broad interest in human development in the context of Latin America and the Latin American diaspora in the United States. In Baltimore, he has worked with government agencies, nonprofit organizations, and faith communities in teaching, research and service to solve real-world problems.

Tyler Fultz
Tyler Fultz is the Community Director for the Apartments in Residential Life. Tyler grew up in Silver Spring, Maryland where they came to understand the world as an out queer teen living with their grandmother while performing in theatre productions and studying in the Montgomery Blair High School Magnet Program. In their work at UMBC, Tyler collaborates closely with student staff to build community within the residence halls and apartments through designing curricula from a restorative practices framework. They also coach students to understand their impacts after violating campus policies and help these students identify how to address these impacts within their communities. Beyond UMBC, Tyler has presented at multiple national and regional conferences on restorative practices in higher education. They are beyond excited to be a STRiVE 2021 Coach and engage in this experience with all of the participants. Tyler earned an M.S. in Student Affairs in Higher Education from Colorado State University and a B.A. in Geography and Drama from Vassar College.
Sydney Fryer
PLACE Community Fellow
Sydney Fryer, '22, is a Psychology major with a minor in Anthropology. She is also a Sondheim Scholar and a member of the Honors College. As a Baltimore native, Sydney uses the opportunity to be a PLACE Collaboratory fellow to learn more about parts of the city that are unfamiliar to her and work collaboratively with other residents to foster thriving  communities.  Sydney is also a Volunteer Income Tax Assistance Program (VITA) volunteer, preparing tax returns for low-income or financially at-risk individuals and families in Baltimore County. She is a recipient of a UMBC Undergraduate Research Award to support her research about perceptions of 'Squeegee Kids' in Baltimore.
Jasmine Lee
Jasmine Lee is Director of Inclusive Excellence in the Division of Student Affairs. She works with staff and students to create inclusive campus environments through direct programming, strategic student success initiatives, and collaborative leadership, along with consultation for racial climate concerns and broader diversity issues for faculty and staff across campus. What Jasmine loves most about working with STRIVE is the ability to work closely with students in their leadership development in ways that contribute to a better reality at UMBC. In addition to her work at UMBC, Jasmine works with universities, non-profits organizations, and faith-based communities to provide engaging opportunities for community members to further develop their leadership, diversity, equity, and inclusion knowledge, awareness and skills. She has collaborated with various national organizations including the National Academic Advising Association, American College Personnel Association, the Residential College Symposium, and the National Conference on Race and Ethnicity. Jasmine completed her Ph.D. in the Higher, Adult, and Lifelong Education program at Michigan State University. Her research focuses broadly on Black college student experiences, social justice, and theory-to-practice methods for higher education professionals. Additionally, she holds a Bachelor's degree in Social Work from Eastern Michigan University and Master's in Social Work from the University of Michigan. Beyond work, Jasmine is a daughter, a sister, a friend, a cousin, and an avid traveler. She has a deep belief in people and possibility. She seeks to find joy in everyday life, and values time with friends and family…. especially her super cute twin nephew Kamran! More than anything else, she believes that she is always capable of learning, growing, and evolving.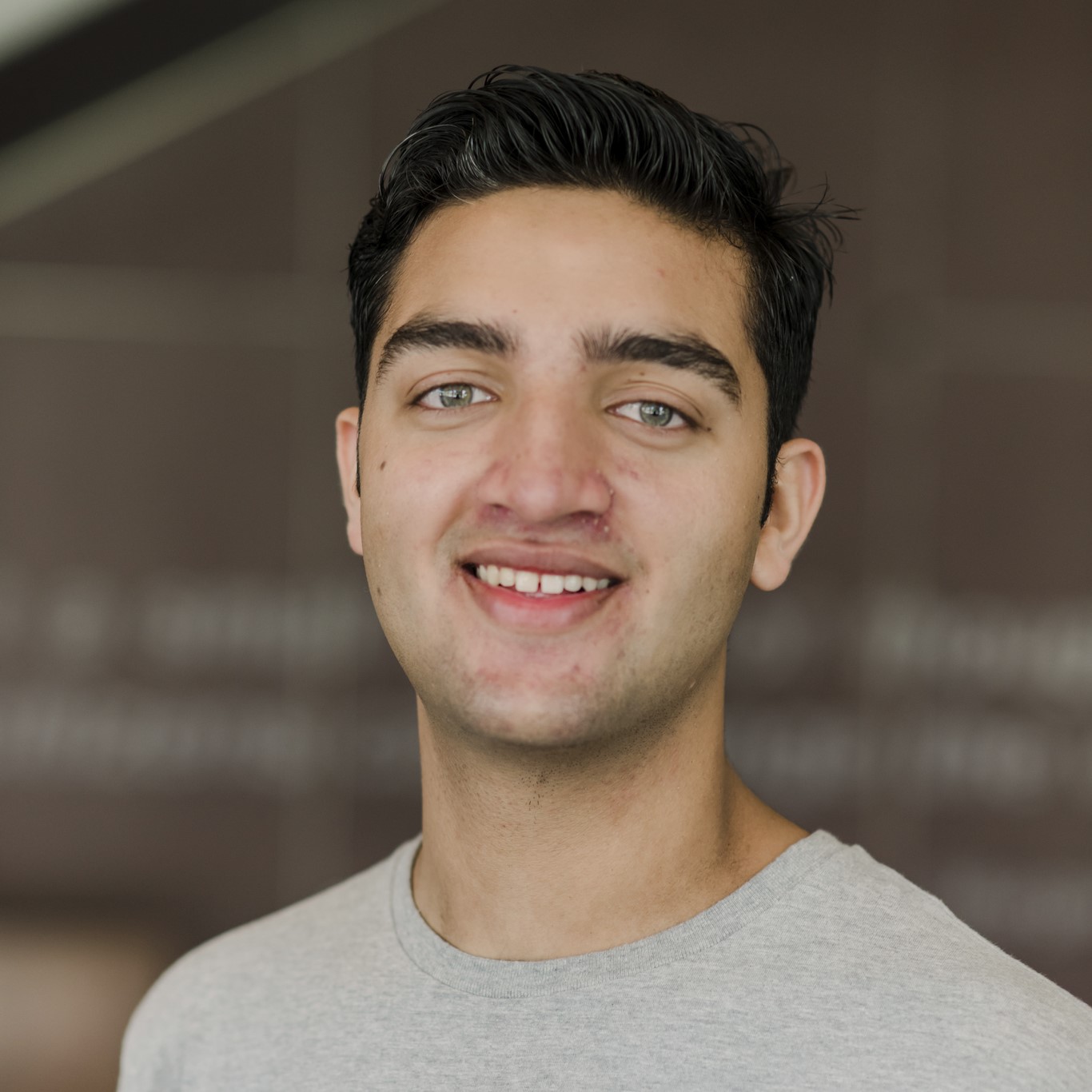 Rehman Liaqat
Rehman Liaqat, '23, is double majoring in Political Science and Global Studies. As an Alternative Spring Break (ASB) leader with the Center for Democracy and Civic Life, he will develop an immersive experience focused on the criminal justice system and decarceration. Through this experience, Rehman hopes to learn and understand the deeper layers of unjust disparities and social issues within our communities and channel his energy into creating real, sustainable change through self-efficacy and civic agency. Before serving as an ASB leader, Rehman participated in STRiVE, the Center's leadership for social impact retreat. He currently serves as a Finance Board Representative for the Student Government Association.
Emily Paul
PLACE Community Fellow
Emily R. Paul, '21, is a Global Studies major with a minor in Spanish. Her main focus of study has been on the intersection of human rights and immigration law. As a PLACE fellow, she hopes to build a bond with members of the Brooklyn community, and learn more about addressing complex social issues through community initiatives. She is a Shriver Living-Learning Community alumna, a long-time volunteer and Shriver Center site coordinator for the Esperanza Center, and, this past year, a program intern at the Shriver Center.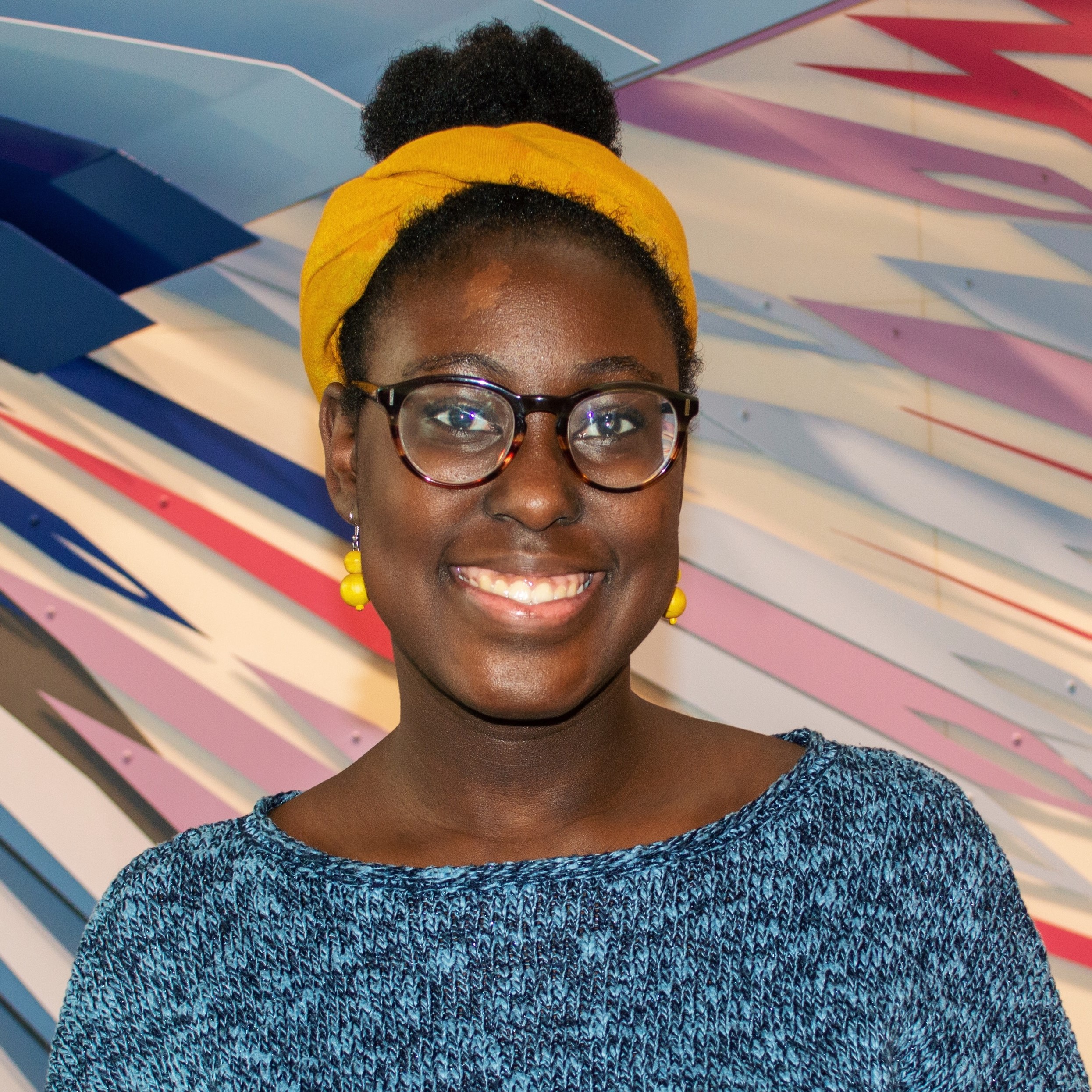 Mokeira Nyakoe
Mokeira Nyakoe, '23, is double majoring in Biochemistry & Molecular Biology and Health Administration & Policy with a concentration in Public Health. As an Alternative Spring Break (ASB) leader with the Center for Democracy and Civic Life, she will develop plans and learning opportunities for students to explore nutritional equity efforts in Baltimore. Mokeira is fascinated by people's different perspectives and backgrounds and how they contribute to making every individual unique. Her passions lie in global health and creating a world in which everyone has the resources for the best health outcomes. Prior to her work with ASB, Mokeira participated in Leadership Blueprint, volunteered with Retriever Essentials (UMBC's food pantry), and served as a Student Government Association First Year Ambassador. She is currently the Director of Digital Marketing for UMBC's chapter of the American Mock World Health Organization (AMWHO).

Alexis Stone
PLACE Community Fellow
Alexis Stone, '21, is a Sondheim Scholar majoring in Global Studies with minors in International Politics and Spanish. She joined the PLACE team to conduct community-based, asset-oriented research on the growing Latinx population of South East Baltimore. Her introduction to the Latinx community in Baltimore began in Fall '17 when she interned and participated in service learning with the Esperanza Center. Mentoring through the Shriver LLC and Sondheim programs, as well as participating in STRiVE, VITA Tax Preparation, and Alternative Spring Break, has allowed this North Carolina native to integrate herself to be of service to the Baltimore-Catonsville community. Alexis also enjoys building community in her capacity as the Vice President of the UMBC Women's Rugby team, an attendee of American Sign Language events, as well as at the rock climbing wall and in yoga and mindfulness practices.
Diane Stonestreet
Diane Stonestreet, '22, is a McNair and Mechanical Engineering S-STEM Scholar majoring in Mechanical Engineering with a minor in Mathematics. As a STRiVE 2021 coach with the Center for Democracy and Civic Life, she is looking forward to supporting students in learning about themselves and their peers and creating meaningful relationships. She is passionate about increasing access to higher education for low-income, first generation, and underrepresented students, as well as helping them thrive in their college environment. Prior to serving as a STRiVE coach, Diane attended STRiVE as a participant. She serves as the Teaching Fellow for the McNair Scholars Program, the Secretary of Engineers Without Borders, and a Gender Empowerment chair of the REACH initiative.

Simon Stacey
Simon Stacey is the Director of the Honors College at UMBC, and an affiliate member of the Department of Political Science. He teaches courses in ethics and public policy, political theory, American political thought, democratic theory, and- with partners from the Center for Democracy and Civic Life- an Honors College seminar called Be Your Best Self in Real Life. His research is focused on democracy, civil society, and transitional justice, and he has recently begun a project to help improve the teamwork skills of university students. Simon's undergraduate degree is from the University of the Witwatersrand, in Johannesburg, South Africa, and he got his PhD in Politics from Princeton University. Simon is a returning coach, and is looking forward to another opportunity to support, learn from and enjoy the company of another cohort of awesome UMBC leaders and leaders-in-the-making at STRiVE 2021!

Briscoe Turner
PLACE Community Fellow
Briscoe Turner, '21, is a Sondheim Public Affairs Scholar and member of the Honors College majoring in Psychology. Through the PLACE Collaboratory fellowship, Briscoe wants to get a better understanding of community-based research methods and how they can be used to address structural oppression. She is a research assistant in the Psychology Department's Community Reentry Lab, where she has studied the impact of rejection on the mental health and quality of life of previously incarcerated individuals. Both of these positions have further fueled her desire to advocate for marginalized communities. She serves as a member of the Student Academic Advisory Council for the Vice Provost and Dean of Undergraduate Academic Affairs as well as the Vice President of UMBC's chapter of Black Lives Matter. Additionally, Briscoe is a member of the Psi Chi International Honor Society in Psychology and Phi Kappa Phi.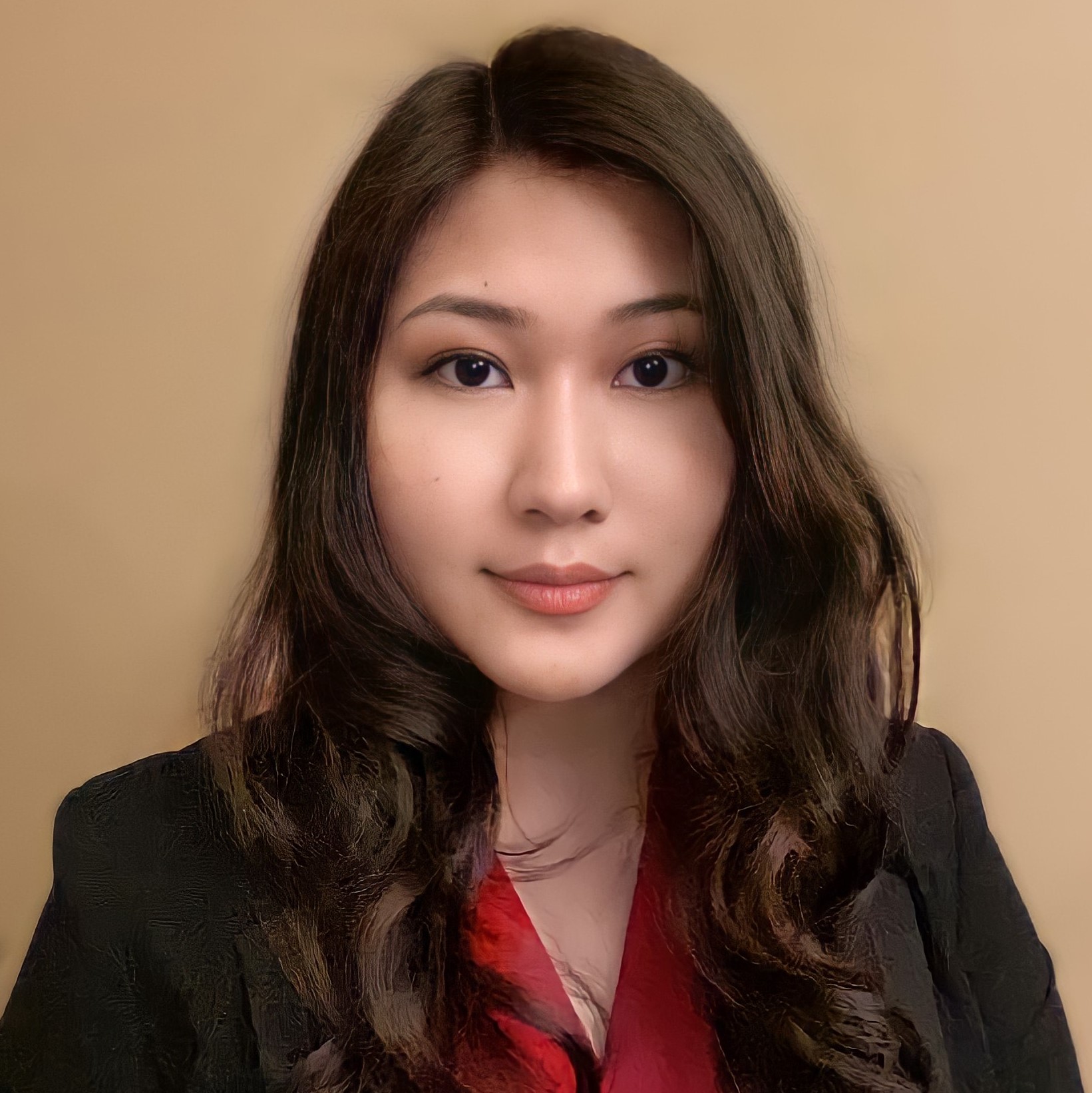 Wendy Zhang
Wendy Zhang, '22, is double majoring in Psychology and Economics. As an Alternative Spring Break (ASB) leader with the Center for Democracy and Civic Life, she/they hope to empower peers to create a future in which equity is not just a distant possibility, but the societal standard. Wendy is passionate about advocating for marginalized communities and improving our collective capacity to respond to violence. She/they believe in prioritizing people first and foremost, aspiring to embody empathy in everything she/they do. Prior to working with ASB, she/they attended STRiVE (the Center's leadership retreat for social impact) and participated in the 2020 Civic Learning and Democratic Engagement conference. Wendy currently serves as the Assistant Speaker of the Student Government Association and the Secretary of Moot Court and Pre-Law Society. She/they are also an active member of UMBC's Mock Trial team and Phi Sigma Sigma.