Mulan Bell (she/her)
Mulan Bell, '24, is a Biochemistry and Molecular Biology major. As an Alternative Spring Break (ASB) Leader with the Center for Democracy and Civic Life, she is developing an engaging experience through which she and her peers will explore efforts towards transformative justice in Baltimore and ways to bridge the gap between being civically minded and civically active. She aims to learn alongside ASB participants, encouraging them to apply the principles of transformative justice and civic life in their own communities while also developing these skills herself. Mulan participated in ASB 2021, and is excited to have the opportunity to help create an equally powerful ASB experience this year. Outside of ASB, Mulan is a passionate reader and enjoys writing, always aiming to learn more.

Candace Dodson-Reed (she/her)
Candace Dodson-Reed, '96, serves as the Chief of Staff to the President and Executive Director of the Office of Equity and Inclusion. As a STRiVE coach, Candace hopes to continue to build strong partnerships with students while encouraging them to use their voices for change in our UMBC community and beyond. Candace previously worked as the Assistant Vice President of Communications and Public Affairs at UMBC, a Vice President at the Greater Baltimore Committee and the Deputy Chief of Staff/Director of Constituent and Community Affairs for Howard County Government. In 2012, she founded the African American Community Roundtable of Howard County, an umbrella group that connects members of the local Black community. Candace serves as Vice Chair of the US Commission on Civil Rights – Maryland State Advisory Committee, on the American Forests Board, on the Maryland Hospital Association Board, on the Maryland League of Conservation Voters Board, and on the Women's Giving Circle of Howard County Advisory Committee. Candace graduated from UMBC with a B.A. in English and received her graduate degree from the McDonough School of Business at Georgetown University. She also graduated from the Institute for Educational Management at the Harvard University Graduate School of Education and completed Cornell University's Diversity and Inclusion Certificate Program. In 2020, Candace was named a Maryland Top 100 Woman. She is the very proud mother of a college senior.
Dominique Henriques Melo (she/her)
Dominique Henriques Melo, '22, is a Sondheim Public Affairs Scholar majoring in Biological Sciences and minoring in Dance and Psychology on the pre-medical track. As an Alternative Spring Break (ASB) Leader, Dominique develops plans for students to learn how health literacy impacts the experiences and outcomes of immigrants in Baltimore. She participated in ASB 2019 and STRiVE 2020, and supported ASB 2021 as the Center for Democracy and Civic Life's Community Civic Engagement Intern for 2020-21. Dominique serves on the Sondheim Scholars Steering Committee and works as a research assistant in UMBC's Social Determinants for Health Inequities (SoDHI) Lab. Outside of school, she likes to dance and spend time outdoors with friends.

Polina Kassir (she/her)
Polina Kassir, '24, is a Sondheim Public Affairs Scholar double majoring in Biology and English. She brings a passion for education and a commitment to community engagement in Baltimore to her role as an Alternative Spring Break (ASB) 2022 Leader with the Center for Democracy and Civic Life. She is developing an ASB experience that will explore educational accessibility for often-overlooked populations of children, including those impacted by the criminal justice system, in immigrant communities, and in poverty. Polina participated in ASB 2021 as part of a group that focused on food justice in Baltimore. She is the News Editor of The Retriever and works in the Brewster Lab (with zebrafish!). She hopes to enter public service through medicine. Outside of school and work, Polina likes to run and prowl her local library for something new to read.
Brianna Malbon (she/her & they/them)
Brianna Malbon, '23, is double majoring in Psychology and Media & Communication Studies with a minor in English. As a STRiVE Coach, she creates open spaces for impactful conversations and encourages people to be comfortable and connected with each other. She supports peers in connecting to the resources and stakeholders necessary to reach their goals. Brianna has been involved with the Student Government Association's Student Organization Support Team as a First Year Ambassador, with the Patapsco Community Council as a representative, and with the Discovery Living and Learning Community as a peer mentor. She is an active member of many clubs and organizations at UMBC, and currently serves as President of Retriever Poets. Outside of her work, Brianna enjoys playing games, reading, and going on long hikes.
Amelia Meman (they/them & she/her)
Amelia Meman, '15, is a queer feminist advocate, educator, and social worker, and Assistant Director of the Women's Center. In their role with the Women's Center, Amelia combines contemporary theories of anti-oppression and social justice, creative pedagogy, and clinical social work skills into an eclectic praxis that affirms the identities of students, faculty, and staff and meets them where they are to create radically equitable futures. Amelia can be found in the Women's Center facilitating discussion groups; collaborating with student staff members; working on large-scale campus-wide initiatives like Critical Social Justice; supporting campus community members; and designing visuals for social media, promotion, and programming. Amelia is also a co-chair of the LGBTQ Faculty and Staff Association and a co-leader of a project entitled, "Preventing Gender-Based Harm at UMBC: Designing and Teaching a Multidisciplinary Course," which was recently awarded a Hrabowski Innovation Fund Grant. As a STRiVE alum (from the one and only summer edition of STRiVE in 2014), they are looking forward to going on this unique, transformative journey with a brand new cohort of talented students. Amelia is a proud graduate of UMBC, where they received their B.A. in Gender, Women's, + Sexuality Studies, and UMB's School of Social Work, where they received their M.S.W. Amelia lives in Baltimore with their partner, their chosen family, their dog Hero, and their cat Yoshimi. In their free time, Amelia dabbles in many hobbies, takes care of an increasing collection of plants, and follows pop culture too closely.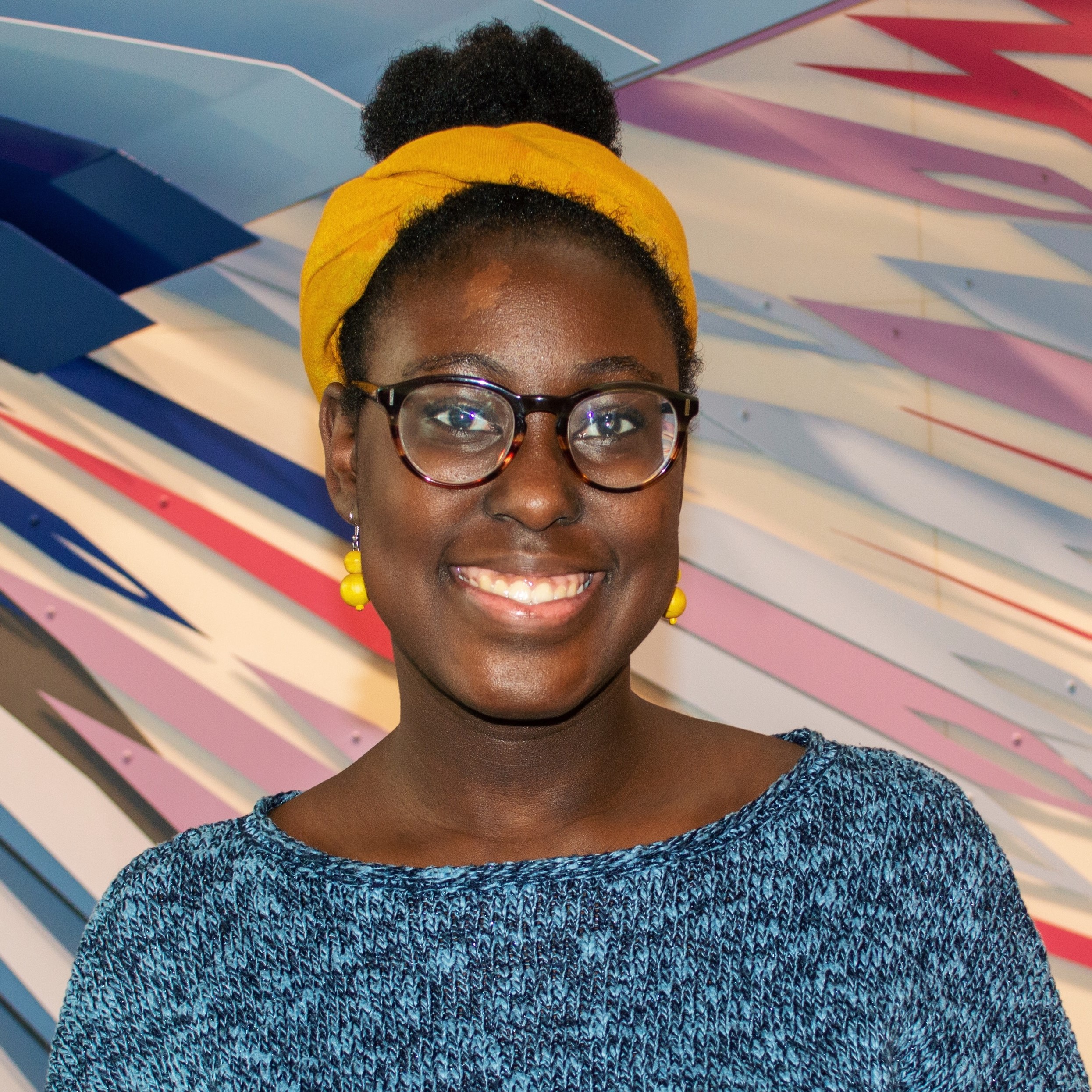 Mokeira Nyakoe
Mokeira Nyakoe, '23, is double majoring in Biochemistry & Molecular Biology and Health Administration & Policy with a concentration in Public Health. As an Alternative Spring Break (ASB) leader with the Center for Democracy and Civic Life, she will develop plans and learning opportunities for students to explore nutritional equity efforts in Baltimore. Mokeira is fascinated by people's different perspectives and backgrounds and how they contribute to making every individual unique. Her passions lie in global health and creating a world in which everyone has the resources for the best health outcomes. Prior to her work with ASB, Mokeira participated in Leadership Blueprint, volunteered with Retriever Essentials (UMBC's food pantry), and served as a Student Government Association First Year Ambassador. She is currently the Director of Digital Marketing for UMBC's chapter of the American Mock World Health Organization (AMWHO).

Antonio Silas (he/him)
M. Antonio Silas is the Director of Off-Campus Student Services. His office is responsible for ensuring the well-being and connectedness of adult learners, veterans, commuters, and transfer students at UMBC. Antonio's expertise is in leadership, inclusion, and the recruitment and retention of underrepresented students. As a STRiVE coach, he is excited to support students in their journeys as they gain the skills and perspective necessary to become effective leaders and contributors to society. Antonio also hopes to improve his own capacity as an effective advocate and support for students through civic education. He earned his B.S. from Tennessee State University, his M.P.A. from Arkansas State University, and his Ph.D. from Virginia Tech. Outside of work, Antonio enjoys photography, traveling, video games, and roller skating.
Diane Stonestreet (she/her)
Diane Stonestreet, '22, is a McNair, Grand Challenges, and Mechanical Engineering S-STEM Scholar majoring in Mechanical Engineering with a minor in Mathematics. As a STRiVE 2022 Coach and Alternative Spring Break (ASB) Leader with the Center for Democracy and Civic Life, she supports students in learning about themselves and their peers, helps them create meaningful relationships with one another, and shows them that they have the power to create positive social change. She is passionate about increasing access to higher education for low-income, first generation, and underrepresented students, as well as helping them thrive in their college environment. Prior to serving as a STRiVE Coach and ASB Leader, Diane attended STRiVE as a participant in 2020, and has helped facilitate a Change Makers Dinner with the Center for Democracy and Civic Life. Diane serves as one of the head Teaching Fellows for Engineering Science 101 and is the Vice President of Engineers Without Borders at UMBC. In her free time, Diane enjoys hiking, playing video games, and attending concerts with her family.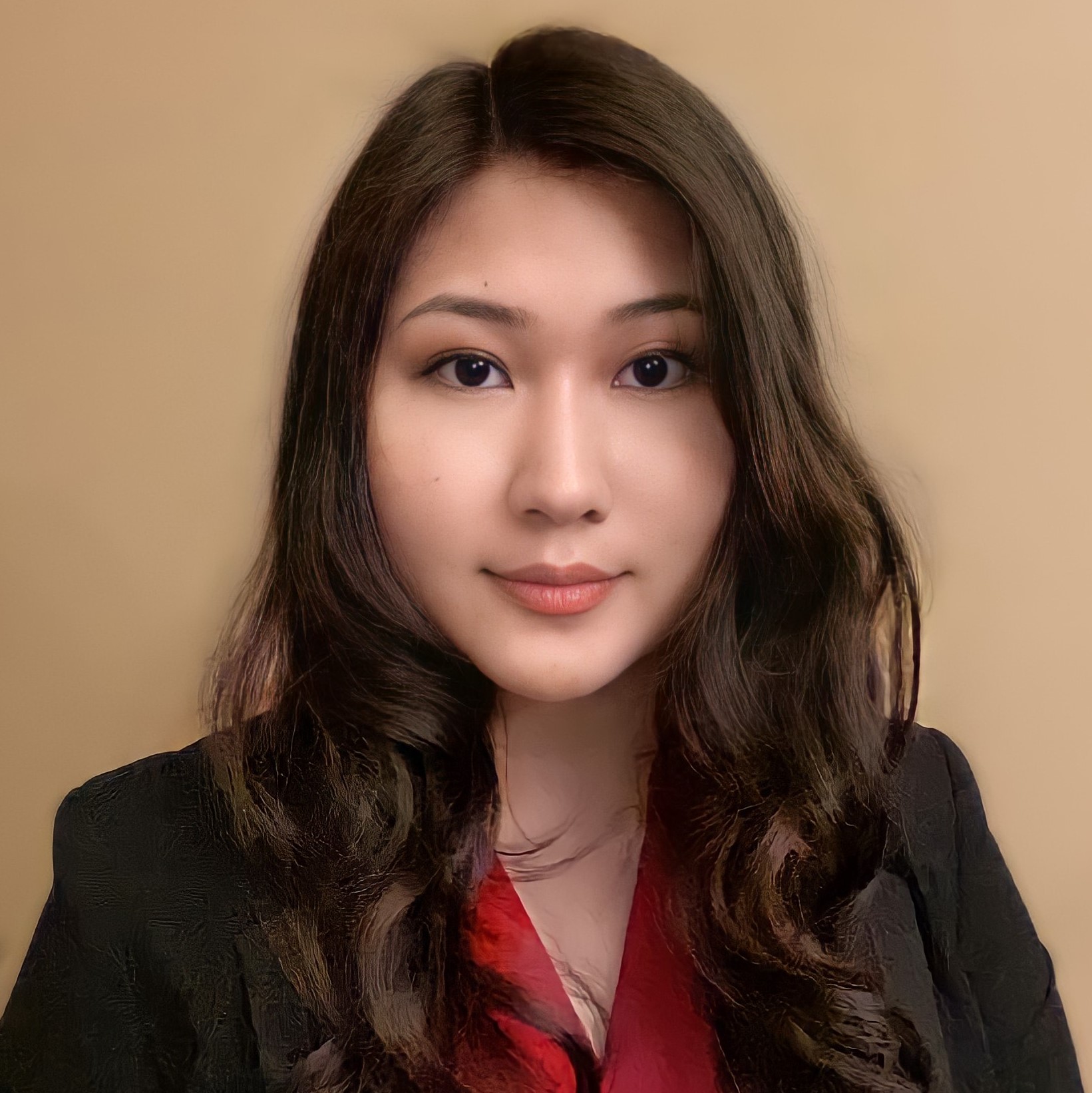 Wendy Zhang
Wendy Zhang, '22, is double majoring in Psychology and Economics. As an Alternative Spring Break (ASB) leader with the Center for Democracy and Civic Life, she/they hope to empower peers to create a future in which equity is not just a distant possibility, but the societal standard. Wendy is passionate about advocating for marginalized communities and improving our collective capacity to respond to violence. She/they believe in prioritizing people first and foremost, aspiring to embody empathy in everything she/they do. Prior to working with ASB, she/they attended STRiVE (the Center's leadership retreat for social impact) and participated in the 2020 Civic Learning and Democratic Engagement conference. Wendy currently serves as the Assistant Speaker of the Student Government Association and the Secretary of Moot Court and Pre-Law Society. She/they are also an active member of UMBC's Mock Trial team and Phi Sigma Sigma.