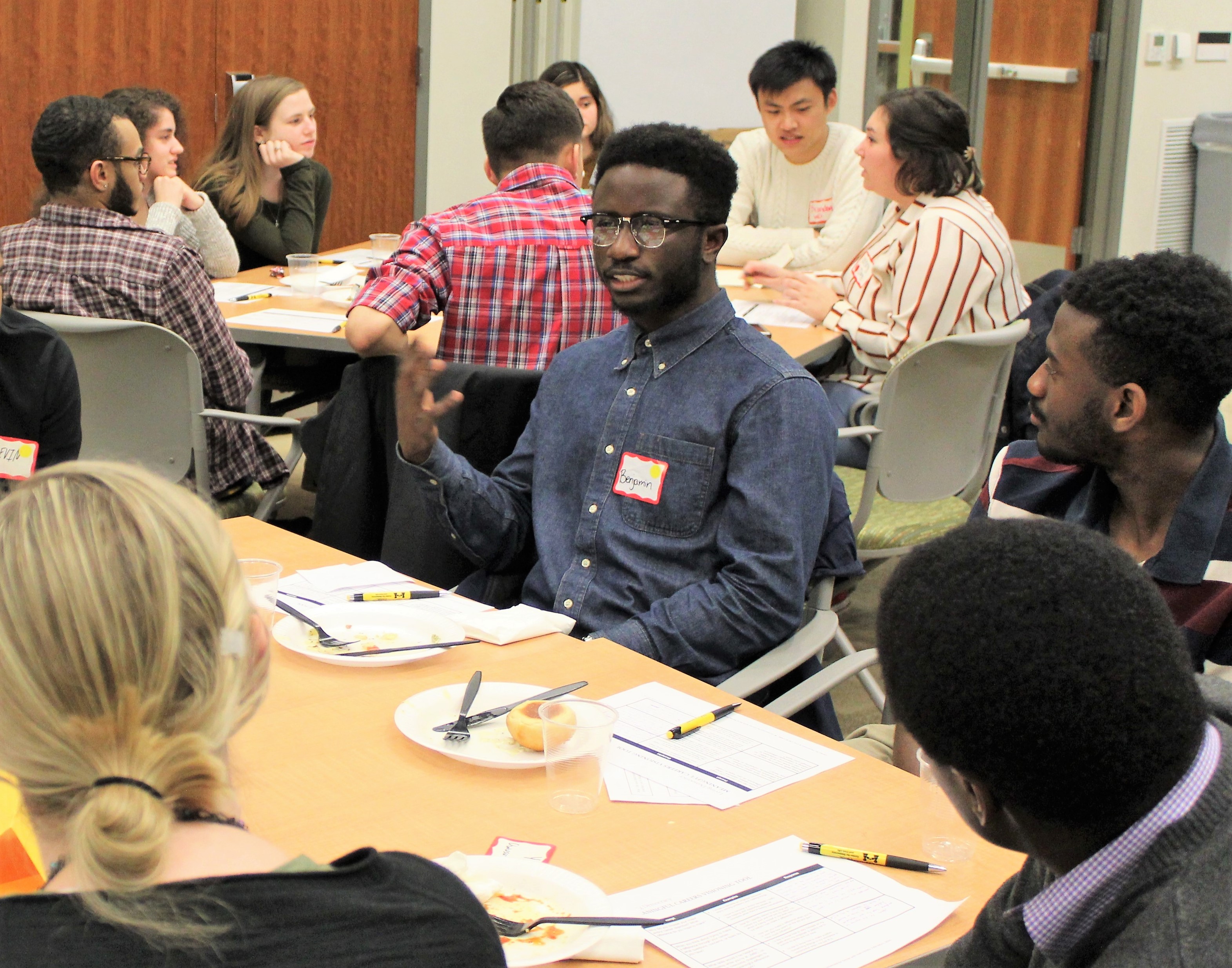 The Center for Democracy and Civic Life organizes and facilitates workshops that build community while orienting participants to new possibilities for their engagement in civic life. The forums in which these workshops take place include orientation programs for new students, undergraduate and graduate courses in a variety of disciplines, student staff training sessions, professional development programs, student leadership retreats, internship programs, and student organization meetings.
Workshops the Center for Democracy and Civic Life offers include:
Civic Autobiography Workshops, which help participants consider their civic motivations and aspirations, and explore how they can get involved or extend their involvement in civic life to shape the future of their communities;
Civic Courage Workshops, which help participants in pursuing social change and co-creating communities by taking actions congruent with their values, collaborating, and practicing foresight, respect, strategic patience and systemic responsibility;
Co-Create UMBC Workshops, which introduce participants to the stories of campus traditions and landmarks and support them in envisioning contributions they want to make during their time at UMBC;
Creative Expression and Civic Empowerment Workshops, which help participants recognize the full extent of their ability to co-create their communities through the practice of art-making;
Meaningful Careers Workshops and Meaningful Research Workshops, which help participants make connections among their passions, values, strengths, and career or research aspirations, and illustrate that workspaces can be sites for civic empowerment and action; and
Workplace Script Analysis Workshops, which help participants illuminate the stated and unstated behaviors and norms that prevail in a workplace and reflect on how those scripts are affecting them.
To explore or request an opportunity to work with Center for Democracy and Civic Life staff to host or develop a workshop appropriate to your group, please submit a Civic Design CoLab form.