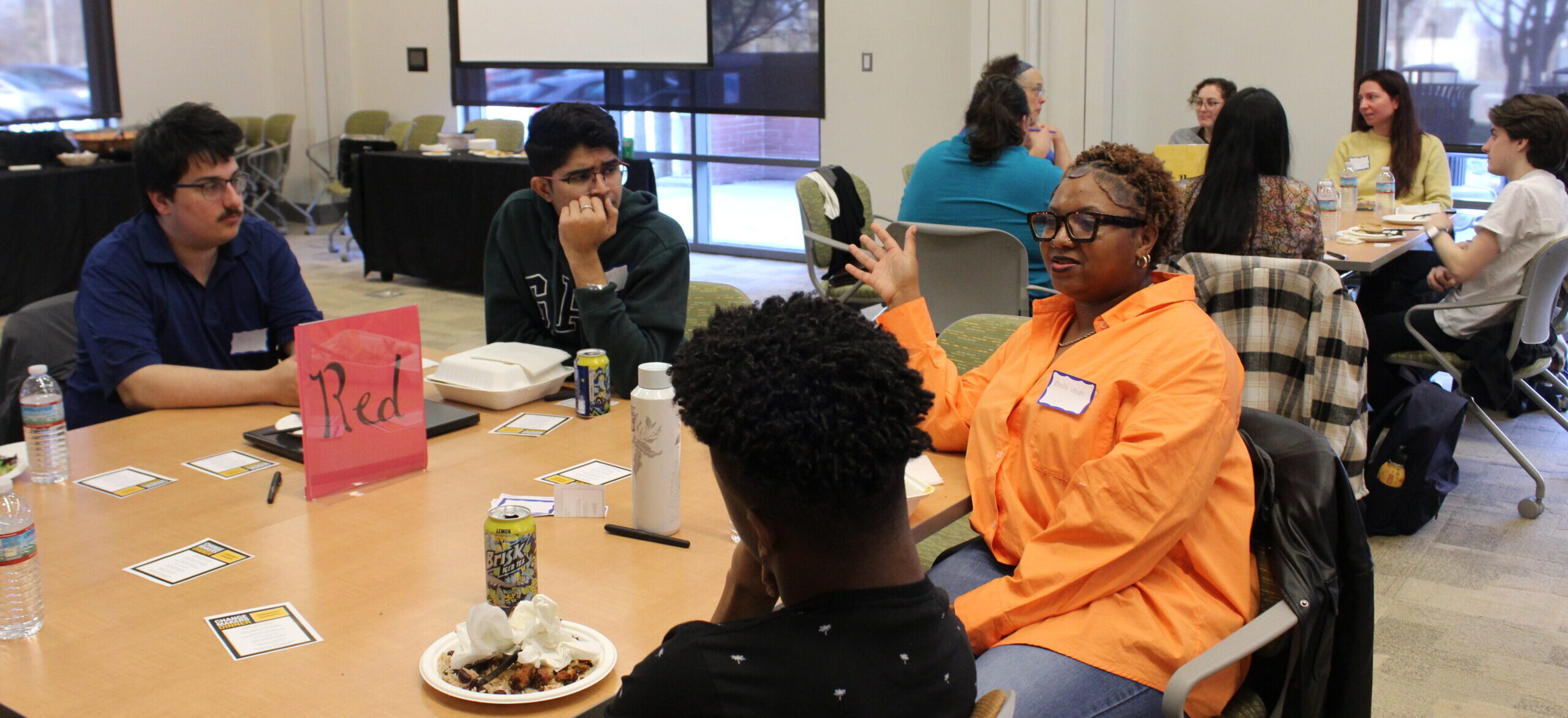 Change Makers Dinners bring members of the UMBC community and local leaders together for large and small group conversations about how to address important issues. Students (both undergraduate and graduate), faculty, staff, and alumni gather with local leaders to discuss a theme and identify pathways for sustained, community-engaged, and impactful involvement.
Previous Change Makers Dinners topics have included:
Food justice
Addressing structural racism
Women's political empowerment
Environmental sustainability
For information about upcoming Change Makers Dinners and other Center for Democracy and Civic Life programs, click here.