For many years, UMBC has pursued innovative approaches to civic learning and democratic engagement that have foregrounded students' capacity as agents and co-creators of their communities and democracy. These approaches orient students to democracy as a way of life enacted both in formal political processes and in everyday settings such as neighborhoods, workplaces, student organizations, and classrooms. They challenge aspects of our broader U.S. civic culture that reduce citizenship to consumer participation and voting to a transaction.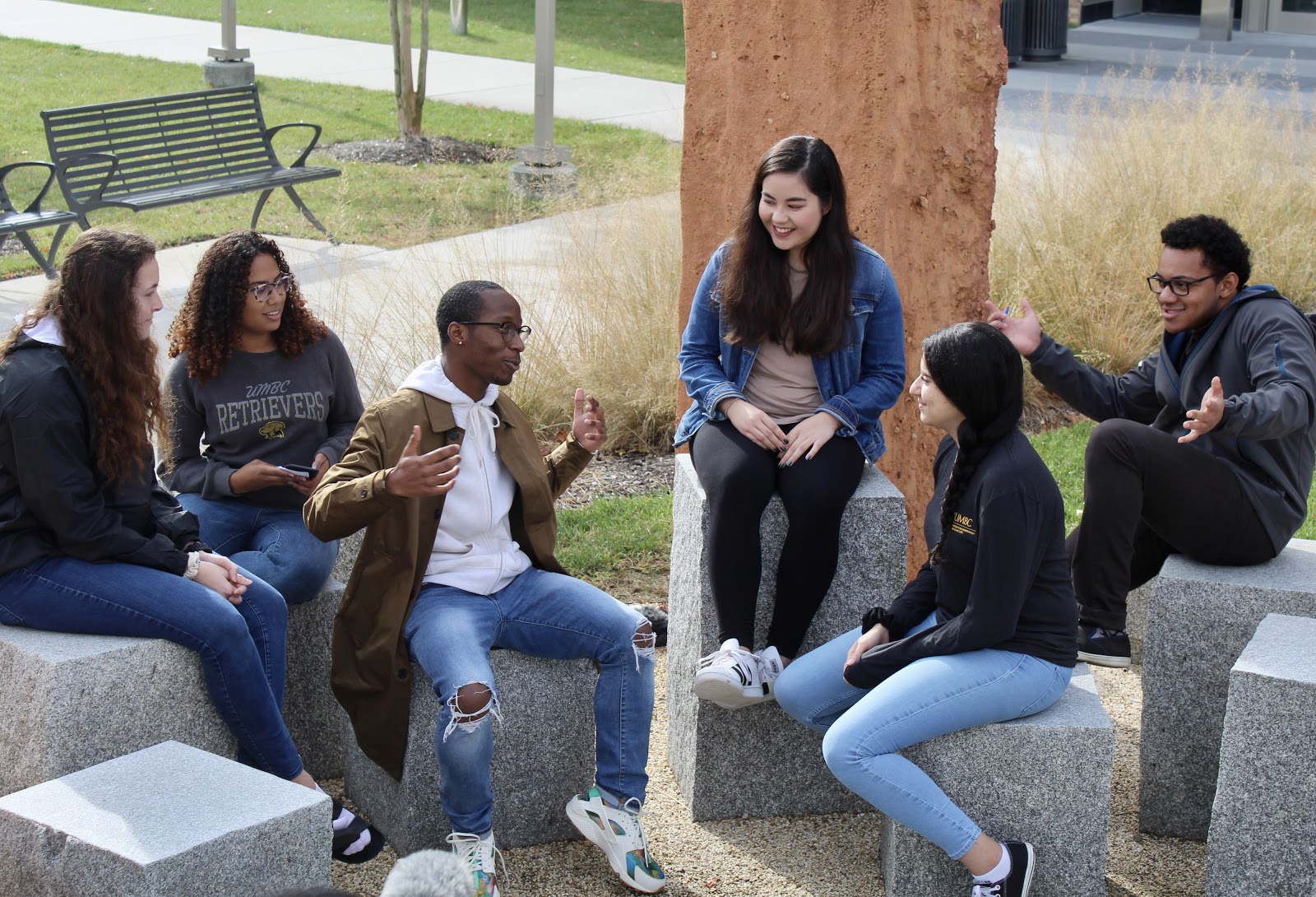 Our hope at the Center for Democracy and Civic Life is to foster a sense of civic involvement as an everyday, lifelong commitment rather than episodic fulfillment of civic duties. Fulfilling this hope is necessarily a shared responsibility of every member of the UMBC community. Please connect with us if you have ideas about how to deepen and extend UMBC's civic ethos by emailing civiclife@umbc.edu.
Click on the links below to access the following information:
Voter Information and Registration
Register to vote, change your address, or confirm that you are registered to vote in Maryland or any other state. Check dates and deadlines for the general election. Learn about early voting and absentee voting.
Learn about issues and candidates, reflect on your values and commitments, talk about the political process, and get to know other members of the UMBC community.
Voting is important, but there are many ways to participate in shaping the future of our communities, state, and nation. Learn about some of them here.